Indigo Signs is dedicated to providing the highest quality installation services. We understand customer needs and consistently complete projects with customer satisfaction. Our commitment to timely scheduling will have your job completed on time, every time. We will always represent your company courteously and professionally while at your job site.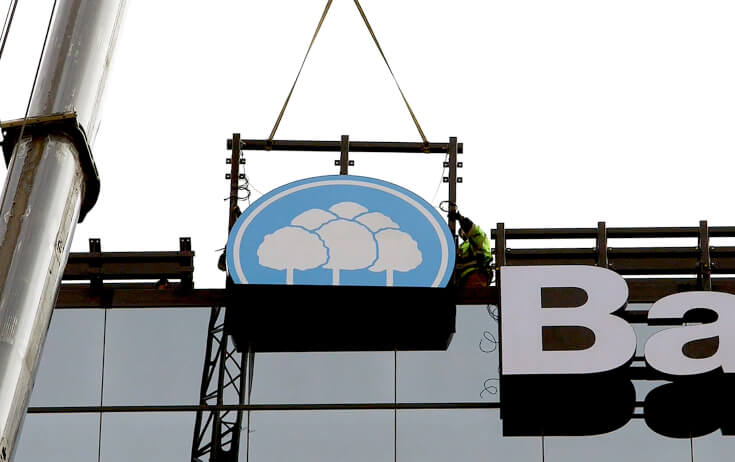 Installation Services
We employ some of the most skilled installers and service technicians in the area. Our experience ranges from high-rise installation requiring multi-level coordination of vendors and city code officials, to simple vinyl graphic applications.
Indigo Signs teams with larger national sign companies seeking a reliable upper Midwest-based partner. We provide knowledge and equipment to effectively complete your projects from code checks, surveys, and permitting to trouble-free turnkey installations.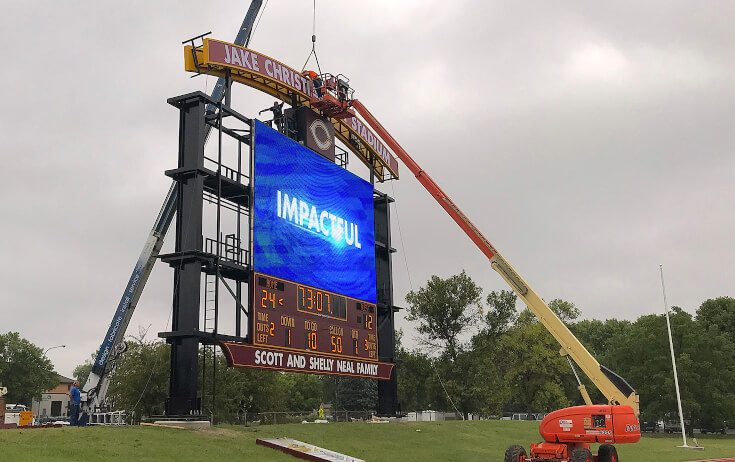 Installation Capabilities
Indigo Signs has a fleet of over 91 cranes, bucket trucks, fleet pick-ups, and trailers dispatched from our locations daily. Our professionally trained installers understand the importance of an accurate survey, carefully photo survey, measure, and access even the trickiest areas.
Being identified as the regional leader, our clients have trusted us with mammoth foundations that support the tallest of high rise signs, structural supports that suspend high rise channel letters, and wireless data connections that support remote digital media. A truly seasoned sign company, Indigo Signs can handle any and all installation needs.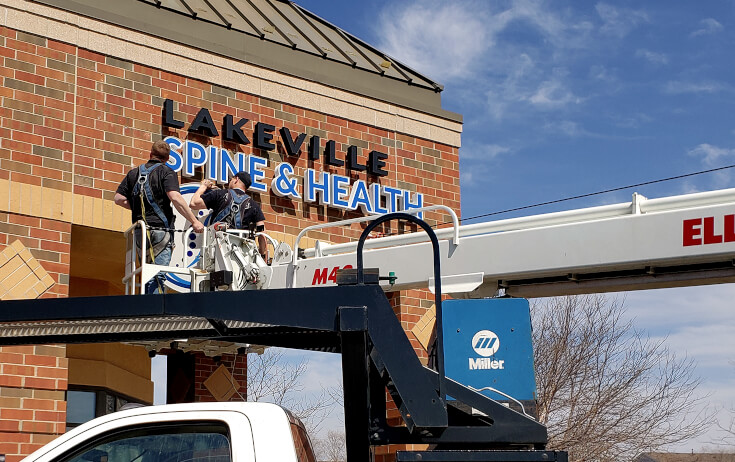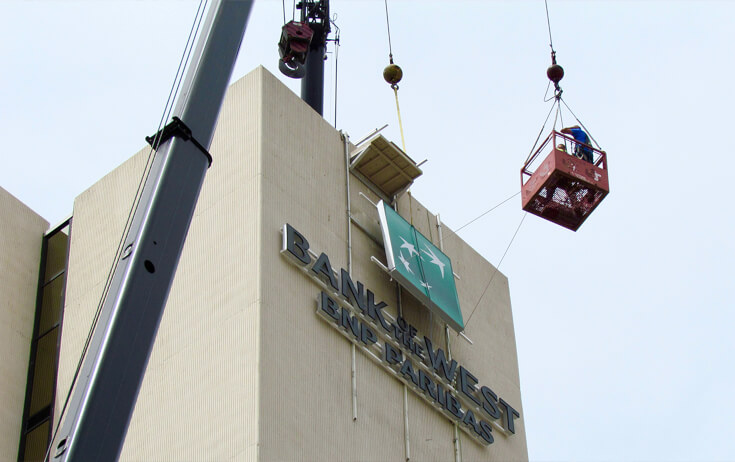 Location Assessments
Eleminating dealays and surpises is essential to both customer satisfaction and a quality installation.
Site Surveys
With every building, every plot, and every signage application being different, we pride ourselves in error-free site evaluation, ensuring your signage is built right the first time. We work with your site managers to quickly, yet effectively, engage our crews with as little interference to your staff's daily routines or your patrons.
Items we Access:
Accurate Measurements
Type of Fascia Surface
Mounting Considerations
Electrical Concerns
Visibility Observations
Code Reviews
Having had a regional presence for over 20 years and signage in almost every community on the map, our knowledge of city ordinance and code is unmatched. With a database of contacts of over 165 city planners across our geographic region, we have personal relationships with the people needed to complete the permitting process.
Optimization
As top consultants in our field, Indigo Signs continues to be involved with the development and restructuring of multiple city ordinance programs. Identified as the sign experts, our clients, our vendors, and our local city and county governments look to us to guide them through sign codes that will define signage standards well into the future.