We offer post-sales sign maintenance and signage repair. With service trucks at seven locations, we have full-time on-site technicians who will provide faster service and less time your sign is in the dark.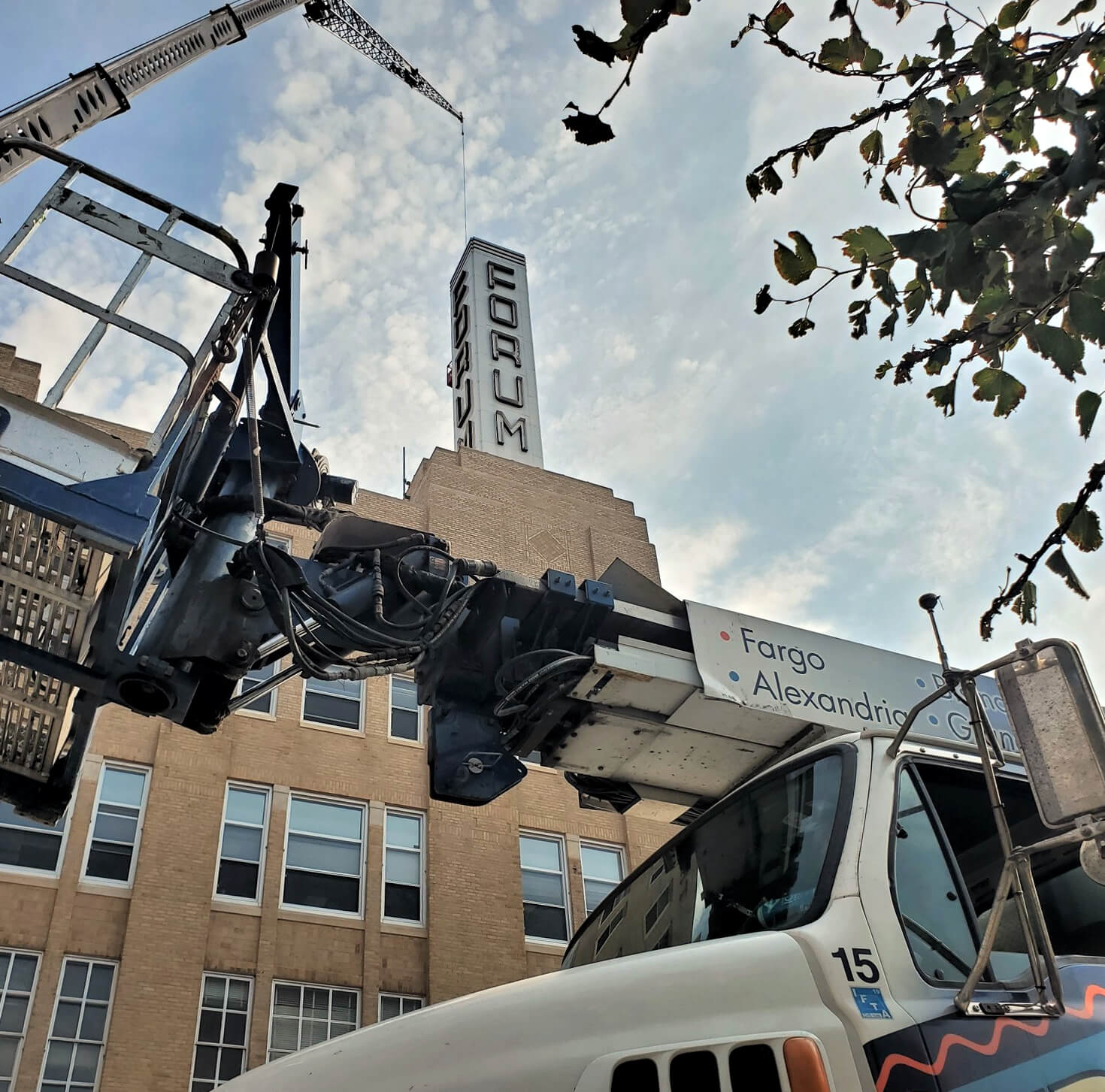 Maintenance Programs
To help reduce the need for emergency services, we recommend scheduled preventative sign maintenance. Our well-trained, experienced service technicians can provide various preventive maintenance levels to control long-term costs and provide optimum sign operations.
Bulb & Ballast replacement
Fluorescent to LED Conversions
Face Replacement & Alterations
Preventative Maintenance including Electrical Component Inspection
Preventative Maintenance including Inspection of Structural Members & Welds, and Condition of Paint
Sanding & Painting
Clean Out & Washing – Inside & Out
Service Contracts
Service contracts act as on-going preventative maintenance on your sign. The best way to avoid unnecessary emergency service is to set up a regular maintenance schedule for your sign or a service contract. After an evaluation of your sign, we will design a service contract that best fits your needs.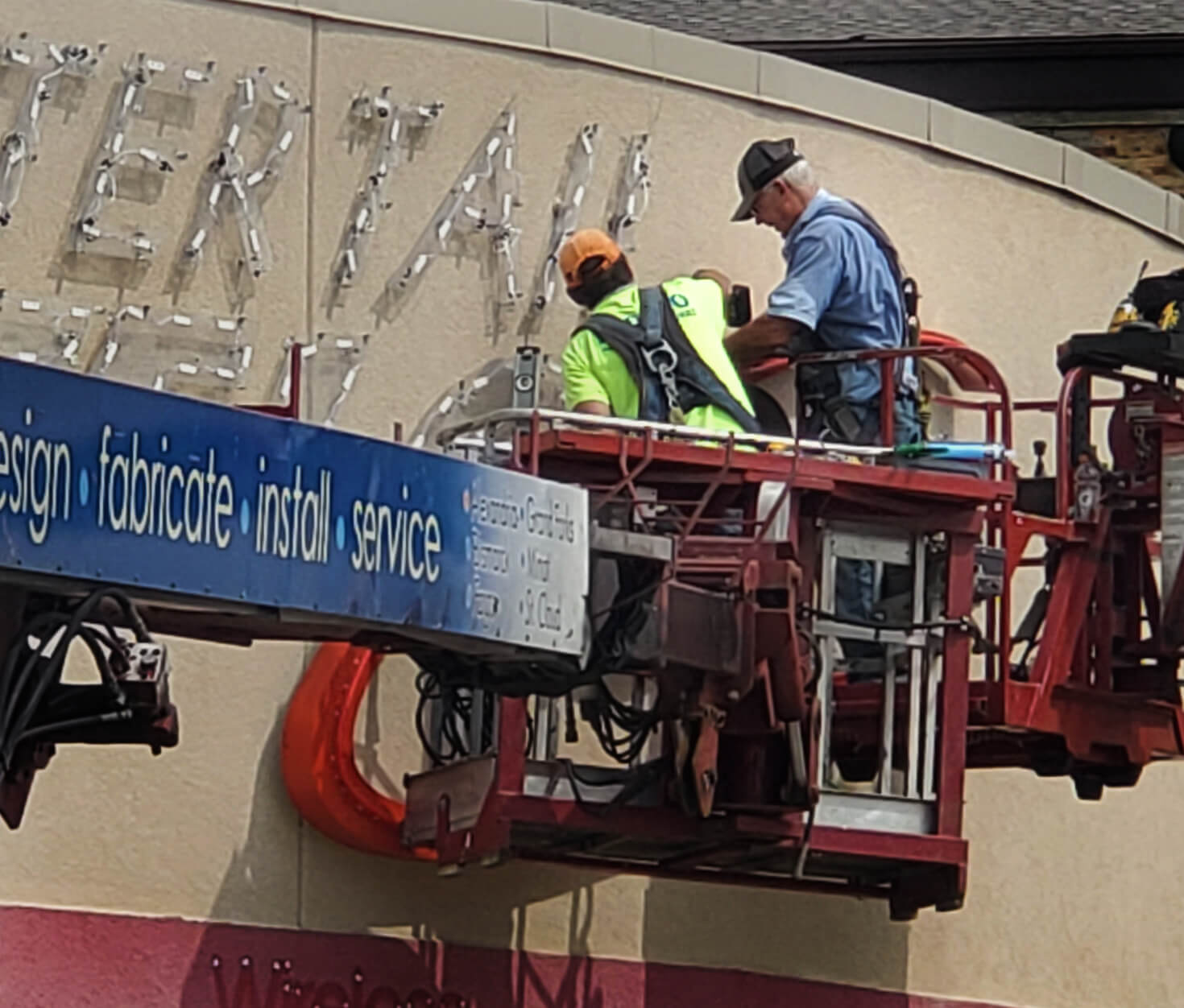 Signage Repair
Weather and aging can cause your sign to deteriorate over time. Mother Nature can go to extremes here in the upper Midwest region, causing rust, wind, structural damage, and other problems over time; even interior signs deteriorate, losing the materials' shine.
Types of repair services we offer:
Broken face repair/replacement
Damaged and aging welds
Extreme winds
Extreme cold/heat
Ballast/Transformer replacement
Light bulb changes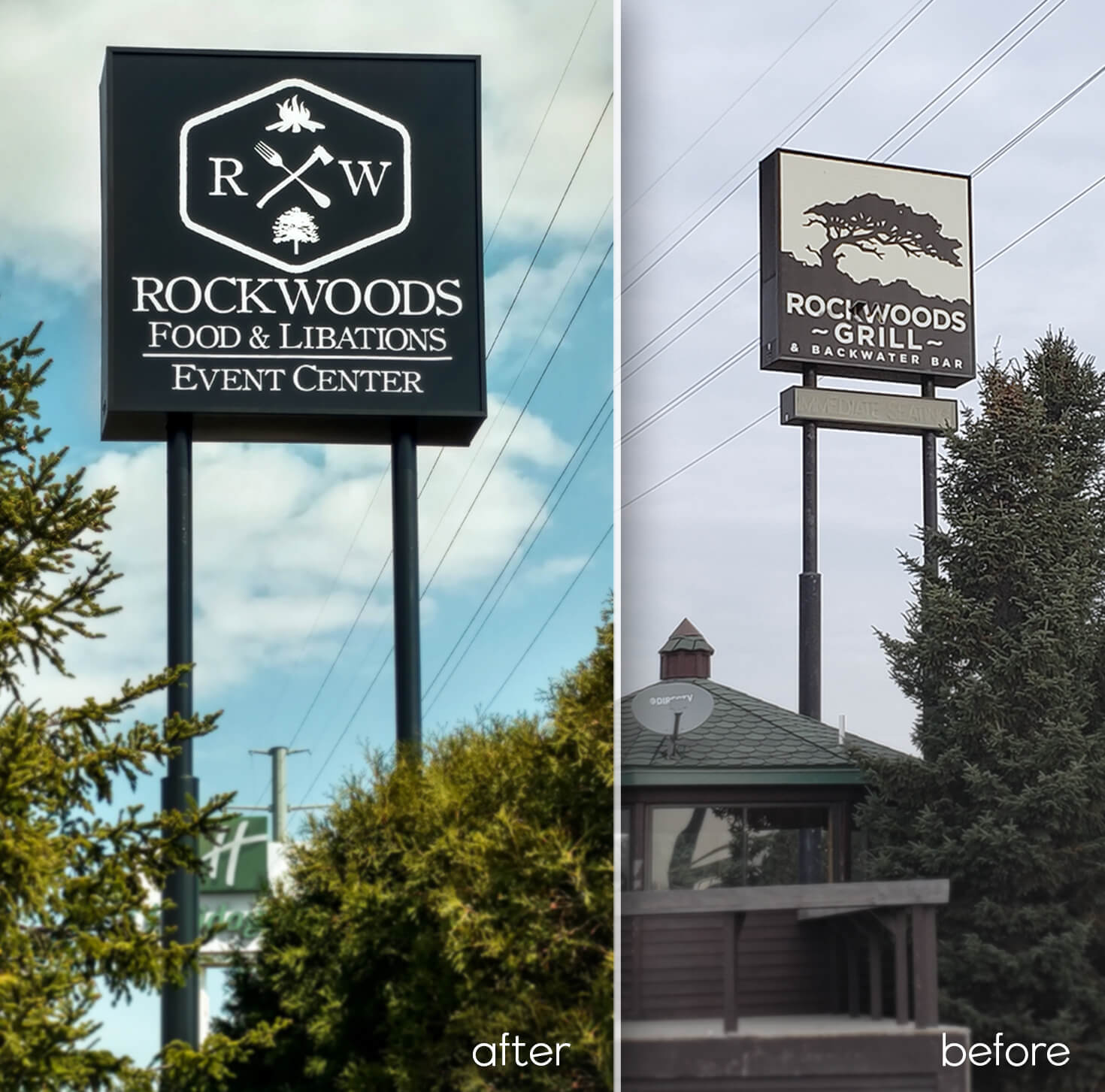 Renovations
Known for our state of the art manufacturing and installation of new signage, we clients also inquire update existing sign components. Whether it be a facelift or a restoration, Indigo Signs has the knowhow to bring new life to an old image. Addition of eye-catching architectural components, energy-efficient LED conversions, color-changing LED borders, or antique sign restoration. We have the skilled craftsman and industry understanding to deliver the freshest look to your existing image.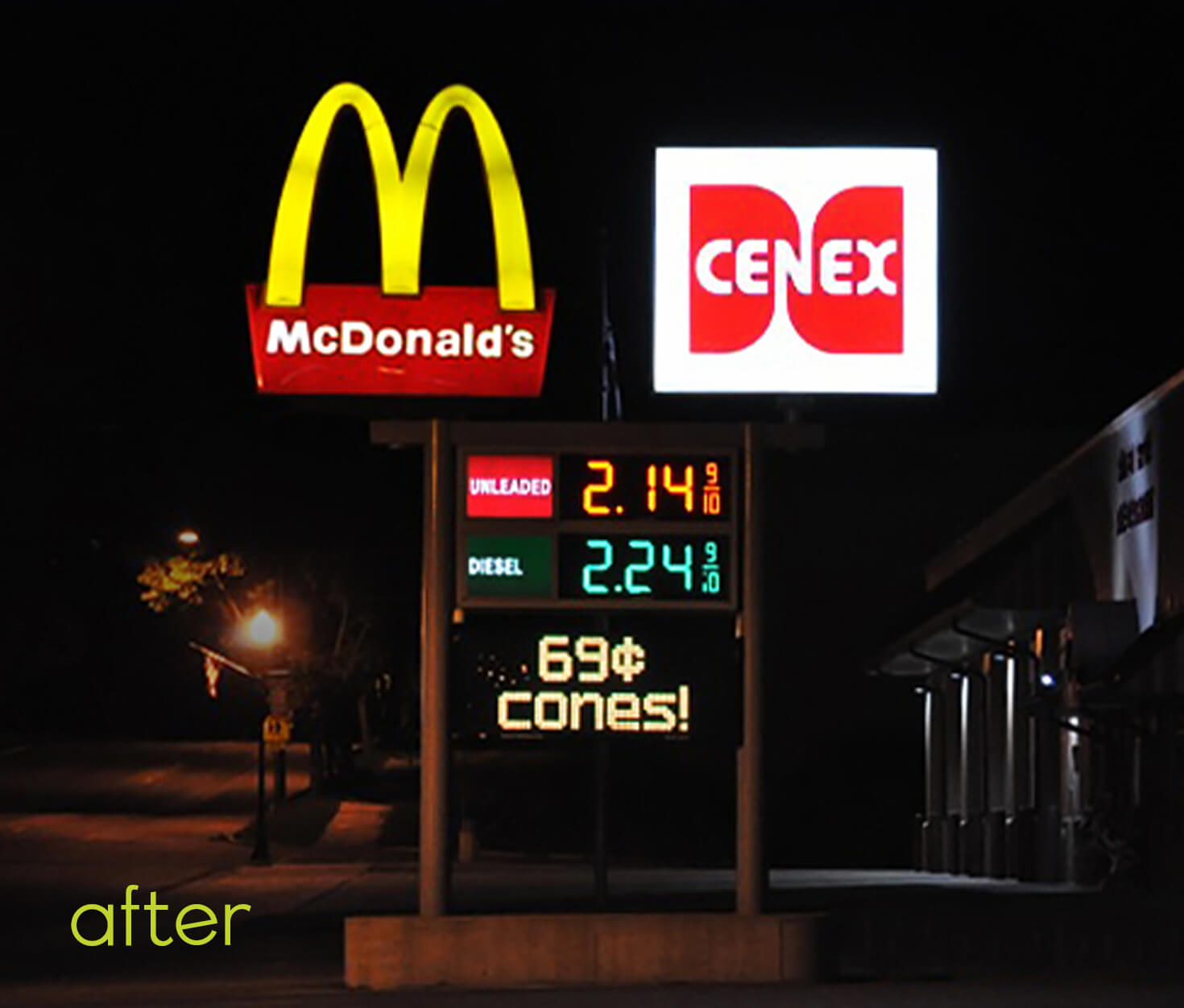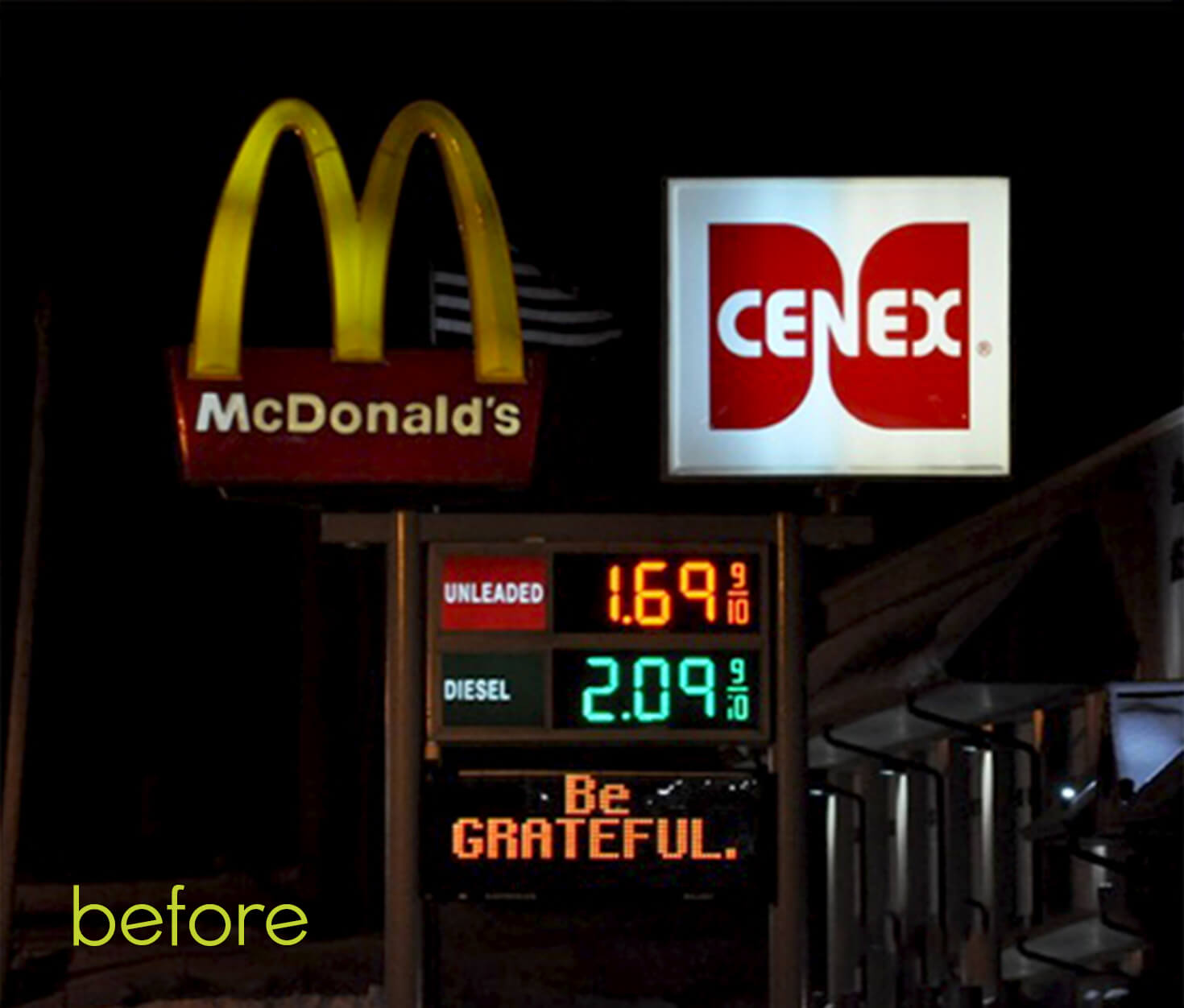 LED Conversions
Your outdoor sign may still be working, but is it looking its very best? It might not be lighting evenly, or isn't as bright. At a certain point, you've probably considered upgrading your signage to energy-efficient LEDs.
There are many reasons to upgrade to LEDs
ENERGY EFFICIENCIES: LEDs produce more light per watt of electricity than traditional light sources, resulting in energy savings as high as 7x over conventional lighting.
MAINTENANCE SAVINGS: Properly operated and designed LEDs will last up to 50,000 hours or longer.
REBATES AVAILABLE: To find out if you are eligible for a rebate or other incentive program, you can reference the Department of Energy's DSIRE site.
LEDs ARE BRIGHTER IN COLD TEMPERATURES: LEDs do not dim in cold weather and perform well in extremely cold conditions.
ECO-FRIENDLY: LEDs are environmentally friendly and do not contain mercury as some fluorescent and neon tubes do.
IMMENSE SAVINGS: Dependability and performance you can count on at prices you can afford!